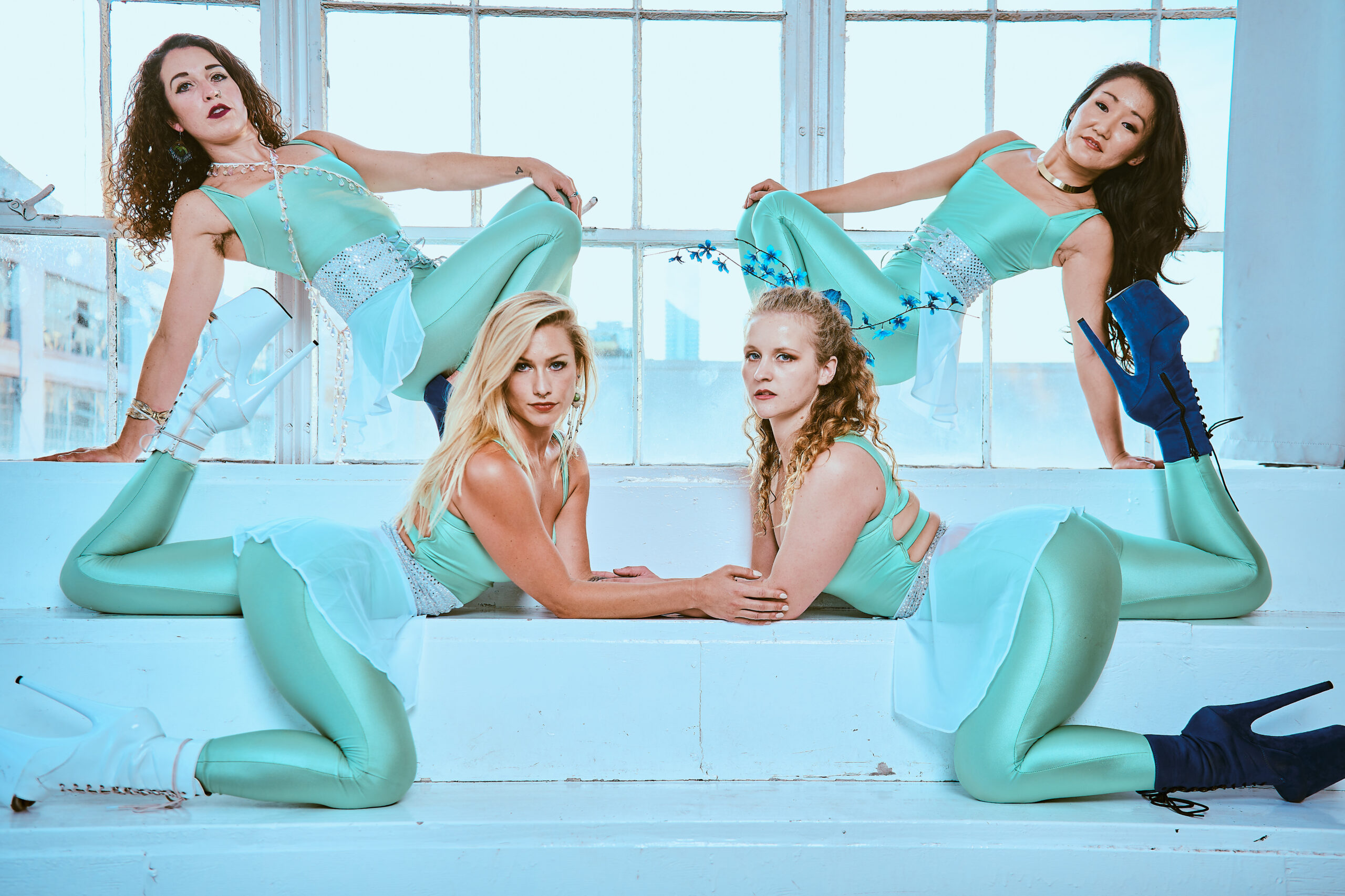 Los Angeles based entertainment and training group, Cirque Lunaire is a female owned and operating aerialist troupe. The ladies of Cirque Lunaire share a passion for the aerial arts, fire flow and all things creative. From performing on stages at Coachella to ambiance at your next corporate event, the Lunaires are dedicated to providing a creative collaborative experience.
Established in 2019, the Lunaires all met while teaching at Sadies Pole Studio and there they found a common bond through the love of pole dance, aerial performance and all things creative. Officially starting 2021, Cirque Lunaire operates as a troupe to provide entertainment, collaborations and coaching.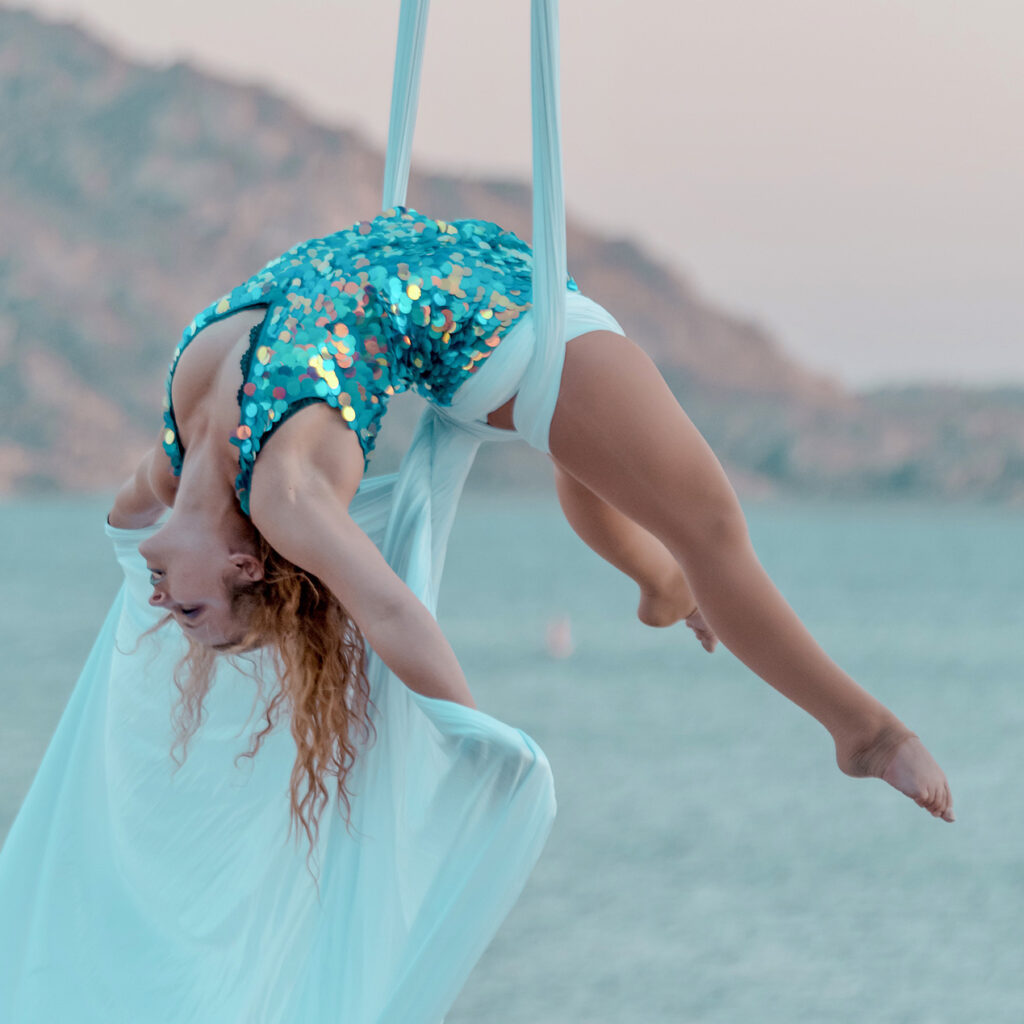 Born and raised in a small Northern California town, Lyssa's aerial journey began when she moved down to Los Angeles. In true Gemini fashion, Lyssa has two important facets in life, science and circus arts. She is currently a PhD student at UC Irvine studying bioremediation in the Civil and Environmental Engineering department. In addition, Lyssa teaches aerial classes in the Los Angeles area. She loves the freedom of expression that circus arts allows and loves performing at shows and festivals. Lyssa specializes in an eclectic mix of arts, and is proud to call herself an aerialist, pole dancer, fire dancer, and bendy straw. 
Lyssa has been teaching and performing for over 8 years and is elavatED Level 1 Pole Certified.
Sharyn hails from the small town of Erial, NJ. (pronounced aerial) It makes sense that she would later live up to her hometown namesake to become an Aerialist. Sharyn began studying Aerial Arts at the Philadelphia Circus School in 2011. With her background in competitive cheerleading she quickly learned the ropes. She became enamored with the thrill of captivating and inspiring an audience so she moved to Los Angeles in 2014 to chase her dreams of performing. In true circus form, Sharyn's expertise are an eclectic mix; she is an aerialist, pole dancer, fire dancer, roller skater and tamer of cat (her kitten Luna). Her love for movement continues to drive her to learn new skills and to push the limits of what can be created. Sharyn's teaching certifications include: NASM Personal Trainer, NESTA Biomechanics Specialist, ElevatED Pole and Yoga Alliance RYT 200. She has been teaching and performing for over 10 years. Sharyn's film credits include: Bird's of Prey, JoJo Siwa, TikTok, and Facebook. She has performed at music festivals Coachella, LiB, Same Same but Different and Desert Daze.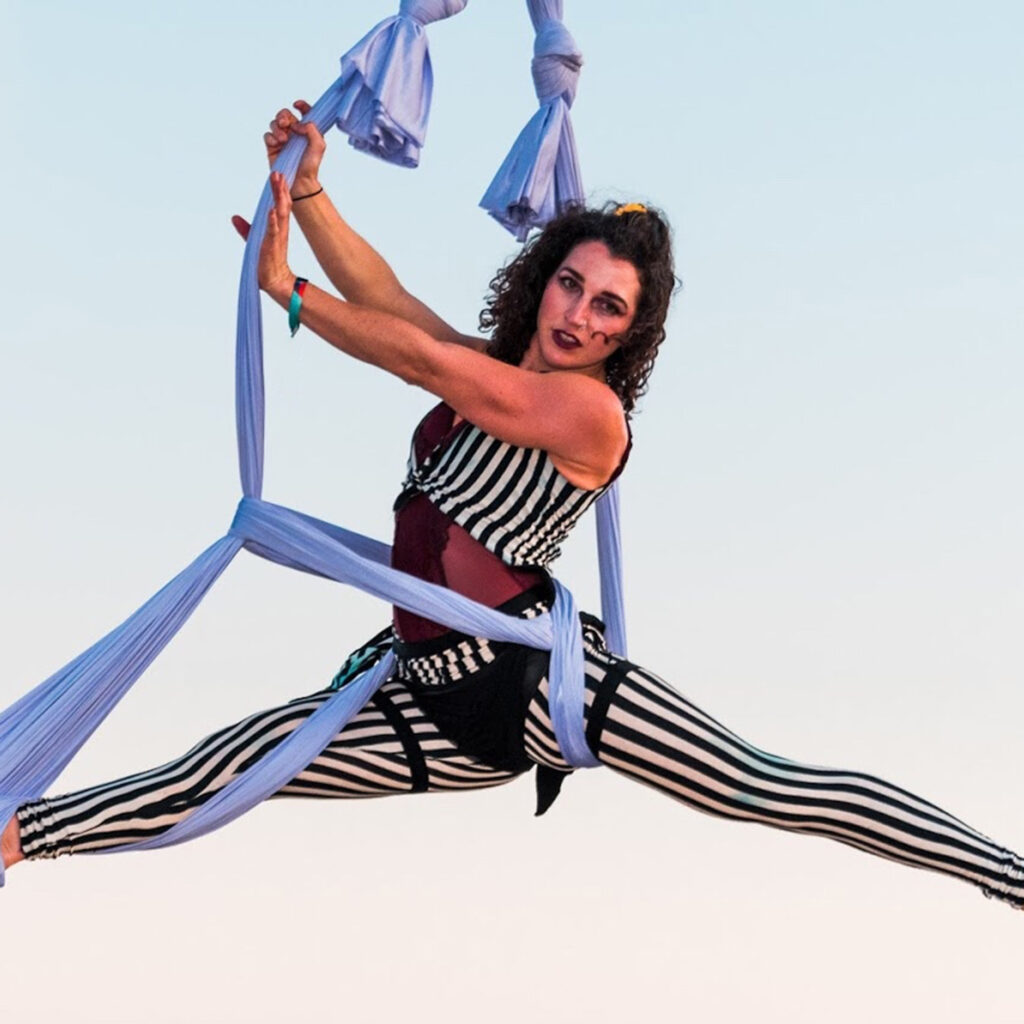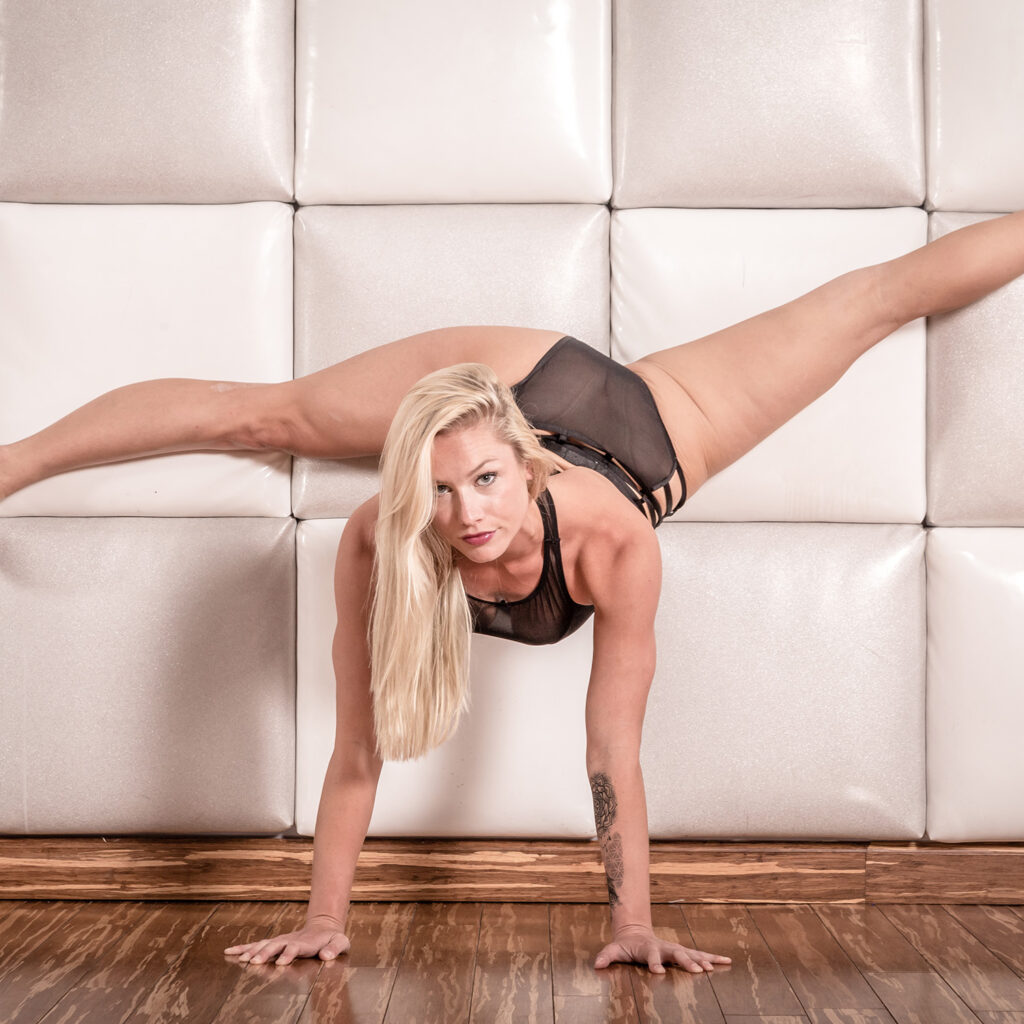 Born and raised on the east coast in a small town on the border of NH and MA, Priscilla began her love for flying when she started gymnastics at the late age of 13. She was so passionate about this that she quickly began competing and coaching a year later.
During her college education she tried many different types of fitness classes and styles such as Crossfit, Zumba, Spinning, and more. It wasn't until she was living in Buenos Aires, Argentina in 2015 when she discovered Pole Dance and Aerial and she immediately fell in love. After becoming an Xpert Certified Pole Dance instructor in 2018, Priscilla made the leap to move to LA from Miami where her career as a full time instructor and competitor continued and her performance career began. She now resides in Los Angeles, CA and teaches at Sadies Pole Studio, Embody Alternative Fitness, and Pole Dance Sport, while also performing and coaching privately. At the beginning of 2021, Priscilla became a NASM certified personal trainer and in March of 2022 she will become a certified Yoga Instructor. She specializes in Pole Dance, Aerial Silks, Lyra, Aerial Hammock, Fire Dancing, Flexibility, Yoga and Acrobatics.
Just a Hawaii girl, who made the big leap to Los Angeles for an education in engineering. She still managed to train her creative side with various dance styles while growing up. In 2013, Sarah was introduced to the world of pole dance during her search for aerial silks classes. While her contemporary dance training proved to be beneficial to aerial and pole dance, she still was challenged with a whole new realm of strength and flexibility. With these high-flying addictions, she has embraced a new perspective and respect for an underground community. Sarah has competed in various PSO competitions and performed throughout the years for pole dance. While an injury and life balances, she found her passion within which is teaching. She wanted to inspire others as her instructors had done for her. With the enjoyment of performing, instructing and learning, she is eager to embark on the new journey of bringing all the skills; pole dance, aerial hammock, lyra, & fire fans to performing.