With many combined creative talents, Cirque Lunaire trains and performs in aerial acrobatics, pole performance, and fire entertainment. Let the ladies of Cirque Lunaire add that extra magic to your next event or party. Either a choreographed act, ambience performances, roaming character personas or whatever your vision entails, Cirque Lunaire would love to join up with you. From birthday parties, weddings, musical events, corporate events, fundraisers, and more, Cirque Lunaire will tailor the entertainments for you and your guests. 
Have a vision for next party? Send us your ideas to start brainstorming this collaboration. Costumes, choreography and safety rigging can be discussed to combine your theme with the Cirque Lunaire flair. 
Are you looking to up your training or skills? Cirque Lunaire offers various levels of coaching and personalized training in various aerial apparatuses, pole dance, flexibility, strength and competition preparation. As experienced and insured instructors, Cirque Lunaire can guide you on achieving your dance and performance goals. Private (or shared private) lessons are available for coordination. Please contact for availabilities, rates and questions. Instructors also teach at various studios. See event flyers for monthly updates on the instructors schedules.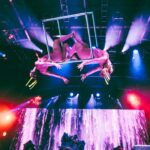 A magical, choreographed performance set to a song or story to wow your audience.
Aerial or platform ambiance entertainment to set the mood of your party or venue.
A themed welcoming and character mingling among your attendees.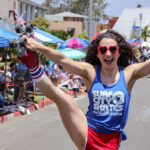 Mesmerizing flow with fire or LEDs to light up the party.